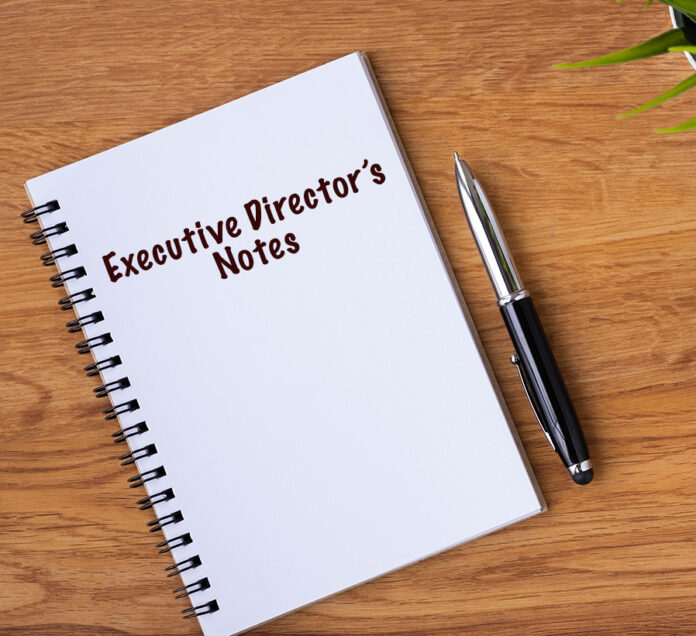 In today's dynamic financial landscape, the non-prime auto finance sector stands as a critical component of the automotive industry. With increasing numbers of consumers falling outside the traditional prime credit bracket, this market segment is ripe with opportunities and challenges.
To navigate this ever-evolving landscape successfully, companies in non-prime auto finance should consider joining the NAF Association. The NAF is a trade association created for the benefit of the non-prime auto finance industry, addressing the challenges of sales finance companies, dealers, and third-party service providers.
Economic fluctuations and changing lifestyles have led to a significant increase in consumers with non-prime credit scores. These individuals still need reliable transportation, creating a demand for non-prime auto financing. Moreover, the digital age has streamlined lending processes, making it easier for non-prime borrowers to access financing options. Innovative lending models and fintech startups have emerged, providing tailored solutions for non-prime borrowers.
Challenges and Opportunities
In recent years, the non-prime sector has experienced substantial growth due to several factors such as changing consumer demographics, technological advancements, and alternative lending models. While the non-prime auto finance sector offers lucrative opportunities, it is not without its challenges, especially as it relates to risk management, the regulatory environment, and competition.
Serving non-prime borrowers carries higher risks, and companies must implement robust risk assessment and management strategies to protect their investments. Conferences and education programs play a vital role in effectively addressing risk management. These platforms provide essential opportunities for professionals to stay informed, share insights, and enhance their skills, which are critical elements in successfully mitigating and managing risks in an ever-evolving business environment.
For 26 years, the NAF Association has held an annual conference to educate and connect the non-prime auto finance industry. Attendees are exposed to industry thought leaders and applicable knowledge that can help them make informed business decisions.
"Our annual conference is more than just an event; it's a dynamic catalyst for progress and innovation in our industry", said Matt Burke, CEO of Center Street Finance and NAF Association Treasurer. "Year after year, professionals from the non-prime auto finance industry come together to exchange ideas, forge partnerships, and collectively chart the course for our industry's future. This conference is where inspiration meets action, and it's great to see our community come together with such enthusiasm and purpose."
Members are also welcome to participate in the Ask to Answer Forums. These specialty networking groups are a member benefit program designed to bring professionals together for learning and connecting. These forums provide valuable educational content in a collaborative setting made up of a diverse group of professionals with a shared passion for the industry.
While companies are grappling with various business challenges, the regulatory landscape is also evolving, with increasing scrutiny on lending practices. Staying compliant with changing regulations is crucial. The NAF Association offers compliance education programs for multiple staffing levels.
"In today's rapidly evolving regulatory landscape, staying compliant is not just a choice – it's a necessity. I am proud to say that the NAF Association's compliance education programs are at the forefront of ensuring our members and their staff have the knowledge and tools they need to navigate complex regulations", said Micky Watts, SVP of Dealer Services at Anderson Brothers Bank and NAF Association President. "Our commitment to compliance not only upholds the highest standards of ethics but also safeguards the future of our industry. Through continuous learning and adherence to best practices, we are empowering our community to thrive in an ever-evolving regulatory landscape."
Ensuring ongoing compliance with evolving regulations is of paramount importance. Members also have exclusive access to the Power 30 webinar series powered by Hudson Cook, LLP, featuring top attorneys presenting key information on the latest compliance and regulatory issues. The NAF Association is committed to being the industry's partner for compliance education.
And finally, the market is competitive, with numerous players vying for a share. Companies must differentiate themselves to stand out and succeed. Becoming a member of the NAF Association will enhance your credibility and demonstrate your unwavering commitment to the industry and the principles of good business.
The Role of the NAF Association
The NAF Association serves as an invaluable resource for companies in the non-prime auto finance sector. Plus, corporate membership means every employee can take advantage of the benefits of membership. Here's why joining now is a strategic move:
1. Networking and Collaboration: Take advantage of various platforms for networking and collaboration among industry peers. Sharing insights, best practices, and experiences can lead to innovative solutions.
2. Education and Training: Enjoy direct access to educational resources and training programs to keep informed about industry developments and regulatory changes.
3. Access to Industry Resources: Utilize valuable industry data collected and provided in the annual survey report, which can inform decision-making and help members stay competitive.
4. Reputation and Credibility: Boost your company's credibility in the eyes of customers, partners, and regulators with membership in our association.
Join Today
To thrive in this competitive and regulated environment, businesses should strongly consider joining the NAF Association. Our community provides a supportive network, education, and access to vital industry resources. As non-prime auto finance continues to shape the automotive industry, companies that align themselves with the NAF Association will be better equipped to navigate the changing landscape and drive success in this vital sector.
Visit www.nafassociation.com to learn more and join today. Your non-prime network starts here.