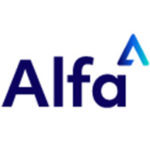 Alfa launches Alfa Start, the preconfigured software platform for US equipment finance organizations of all sizes.
Through a predefined configuration and process catalog, Alfa Start allows US equipment finance providers to take full advantage of the market-leading Alfa Systems platform, rapidly delivered at entry-level cost.
Built on Alfa's extensive experience supporting the top providers of equipment finance in the US, Alfa Start delivers best-in-class business processes, required by operations of all sizes.
More than 30 back-office business processes are configured across a standard product set, each supported by predefined workflows, business rules, document generation and user roles.
Operational processes are backed by business-ready core configuration, incorporating best-practice behavior for companies, products, fees and billing, contract and asset settings.
A suite of out-of-the-box integrations, including sales tax and payments, enables trouble-free assimilation into existing technology landscapes, alongside rapid deployment of integrations with current systems.
Alfa Start customers benefit from the always-on Alfa Cloud Software-as-a-Service solution, with proactively managed infrastructure, enabling test environments to be provisioned from day one.
Alfa Start can be deployed as-is or modified to suit customer needs; the fewer changes are made, the faster the delivery – offering equipment finance operations a powerful project accelerator, maximizing value and minimizing risk.
Emily Hammond, Alfa's Head of Product, said: "By choosing a preconfigured instance of Alfa Systems with business-ready core configuration, US equipment finance providers can be live in production with their new Alfa Start platform in as little as 24 weeks, quickly leveraging the proven functionality and performance for which Alfa Systems has become renowned."
Alfa has been empowering providers of equipment finance since 1990, with Alfa Systems established as the industry's leading software solution. The variability and complexity associated with equipment finance make Alfa Systems, and Alfa Start the ideal fit.
Alfa Start is also available as a customized platform for US Automotive finance providers.
Learn more at alfasystems.com/product/start.