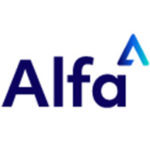 Alfa, a leading innovator in asset finance technology, is delighted to announce the upcoming launch of Alfa Systems 6 – a breakthrough iteration of its software platform.
Delivered in a series of releases over the coming year, Alfa Systems 6 introduces significant performance and functional enhancements, with a focus on addressing the dynamic challenges and opportunities facing the asset finance industry.
Emily Hammond, Alfa's Head of Product, said: "The asset finance landscape is constantly evolving, marked by challenges such as sustainability reporting, green financing, post-Covid complexities, and economic fluctuations. Alfa recognizes these challenges, and we are committed to helping our customers thrive.
"Alfa Systems 6 will give our customers everything they need to tackle those challenges and capitalize on opportunities – without requiring them to change their infrastructure. If you're a current Alfa Systems customer who takes upgrades, you will be able to implement these improvements as they are released throughout the year, leading up to the complete launch of Alfa Systems 6 next October."
Alfa Systems 6 is founded upon six pillars that define its capabilities: Efficiency, Scalability, Total Capability, Sustainability, Collaborative Ecosystem, and Intelligent Automation.
To find out about how Alfa Systems 6 can transform your business, open up new revenue streams, and bring heightened productivity to your operation, visit alfasystems.com/6.
Find Alfa at all the major industry conferences this fall, or visit alfasystems.com.