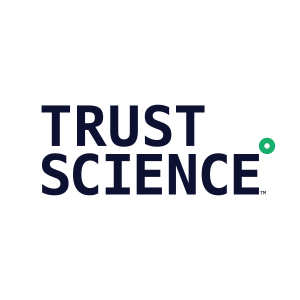 For the second consecutive year, Trust Science occupied the #20 spot on the Globe and Mail's list of over 400 Top Growing Companies in 2023
September 29, 2023 – Palo Alto, CA – Trust Science earned a Top-20 spot on the 425-company list of Top Growing Companies by The Globe and Mail, Canada's equivalent of the Wall Street Journal, for the second consecutive year. The award recognizes companies with over $2M in annual sales and three-year revenue growth exceeding 50%: Trust Science again exceeded these hurdles with a three-year growth rate exceeding 1,800%.
The Globe and Mail, a leading publication reaching over 6 million readers every week, evaluates thousands of companies for eligibility for the award across all sectors of the economy. Trust Science's back-to-back appearance on a list honoring fast growth is testament to its market-validated leadership in lending innovation on the world stage.
"We have a heartfelt commitment to develop a meaningful platform to revolutionize how ethical lenders find great borrowers," says Evan Chrapko, Founder & CEO. "We are incredibly proud of our continued success and growth, especially in an economically volatile period, and thank our lender customers for voting for us with their dollars, their data and their time."
Trust Science has evolved to become far more than an industry-leading score provider: platform capabilities have expanded to include a fully configurable Virtual Loans Officer capable of automating an entire lending decision from approval to deal terms in seconds, Generative AI products that interactively collect real-time data from borrowers, and an entire suite of lead acquisition, direct marketing, portfolio management, and securitization solutions. With Trust Science, lenders are better serving more customers with less risk, all while automating the entire process from Lead to Loan.
The company's continued innovations and recent breakthroughs in Generative AI, along with overall market trends, suggest that Trust Science will be back on this "fastest growing" list for a third consecutive year. The US market, in particular, has begun aggressively adopting decision automation to more effectively and efficiently process loan applications, with many lenders starting to gain advantages with intelligent upstream lead sourcing and screening. Advanced banks and consumer finance companies have begun actively seeking Lead to Loan™ capabilities that approve and convert consumers instantly at the point of first touch. Furthermore, the asset-backed securities market – both buyers and sellers – is starting to turn to alternatives to legacy systems to better price and structure their securities. Trust Science's suite of cutting-edge technologies are well-positioned to provide lenders with a seamless, end-to-end solution across their business today and into the future.
Since its inception, Trust Science has also remained fiercely committed to compliance, fairness, transparency, and inclusion. With over 1 in 5 adults in the US and Canada lacking a fair credit assessment, Trust Science's explainable AI platform provides a 360° view of the consumer in a fully explainable way, ensuring that "credit invisibles" and Invisible Prime™ borrowers are no longer left behind in the modern economy.
"For Trust Science, it's about more than just baseline compliance with the FCRA, ECOA, PIPEDA, or other legislation," stated Chrapko. "We are truly focused on building a fair, ethical & explainable on-ramp to financial inclusion and repairing the Credit Catch-22, leading to better financial outcomes for so many marginalized groups."
Trust Science continues to pursue growth and will be attending a string of conferences and events in the coming weeks. Learn more about Trust Science by visiting www.TrustScience.com or contact Trust Science at [email protected].